MGCCon 2012 – T-shirt design
Greetings all. Sorry for the lack of comic strips recently, but I'll get back on it asap.
But for now I NEEED your help. I've entered a tshirt design comp for the Malaysia Games and Comic Convention 2012 and I really need votes. "Oh great not another thing I need to sign up to" I hear you cry, BUT WAIT, NO LOGIN OR ACCOUNT NEEDED!!!!! Just click (10) stars. I'd REALLY appreciate it, thanks. Here's my design: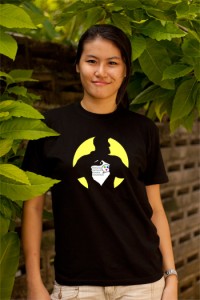 Thanks!!!!