I love how close my kids can be at times. You just have to try to overlook the not so loving moments!
Big thanks to everyone who has supported the strip over the last year and a half, it's been great fun and I'm humbled that people WANT to read this stuff!
I'm also looking into doing a TMTM t-shirt, but unfortunately I can't afford to buy them in bulk unless I have guaranteed sales. I'd like to do the shirt in male/female and kids sizes. The cost would be £12 +pp for adults and £8 +pp for kids. Here's the design: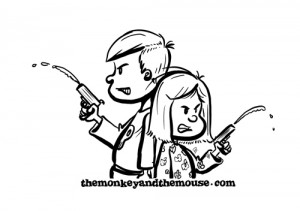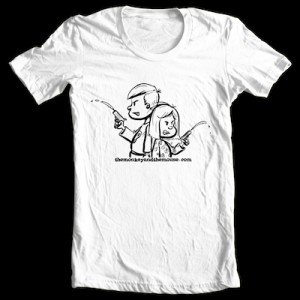 It's black print on white shirt only and is screen printed.
Would anyone be interested?? many thanks!